Meet The Owner - Carey Spears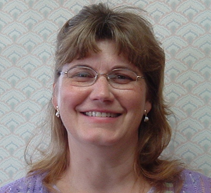 Carey Spears, the owner of Spears Insurance, Inc. and a registered health underwriter, has worked in the industry since 1996. Through the years, she has represented many insurance companies who've spent time marketing their products to you. Unfortunately, sifting through the brochures and information about the insurance policies can be overwhelming. Make the process easy and hassle-free when you come to Carey and her team for your free, no obligation consultation to review the basics.
Giving You Confidence
Going over the basics of Medicare and other health insurance plans gives you confidence when you enroll. Come to the agency today to review the options, so you can feel confident with your choice.
Community Involvement
Carey specializes in plans for seniors. In fact, she was on the board of directors for the Sandpoint Senior Center and the Idaho Commission on Aging. Carey has also been a Commissioner for Area 1 Commission on Aging. She has also been a member of various senior organizations, including the Panhandle Senior Net and Area Agency on Aging Advisory Council. Her involvement and dedication to the senior community have kept her up-to-date with plans and current issues regarding the senior health insurance industry. Stop in today to explore all your options. She'll get to know you on a personal level to ensure you receive nothing but the best when it comes to your insurance policy.